Fashion trends are constantly changing but despite this there remain some key pieces that form the essential building blocks for a wardrobe. Even though every man has different tastes and styles, these ten pieces are the guidelines to building the foundation for any manís closet.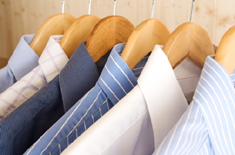 1. Dark tailored suit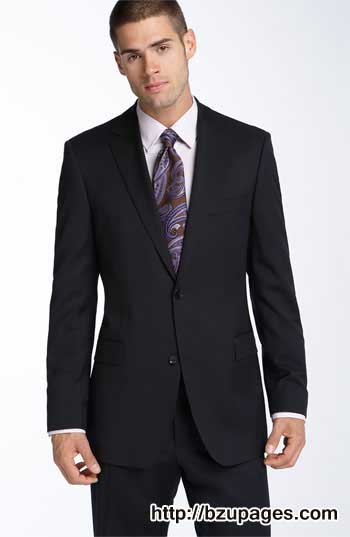 The first color that probably comes to your mind is black. Black is a safe bet; itís classy and it goes well with anything. But other great choices include dark grey, navy and brown which have all seen tremendous growth in popularity. A good quality and well fitted suit shouldnít hang off your body; rather it should hug at the shoulders, waist and legs. The best way to ensure a great fit is to have it custom tailored. A tailored suit is worth investing into because, aside from looking great, a proper fitting suit will not wear out as quickly and will last you many seasons.
2. Fitted, white, button-down dress shirt
Having this in your wardrobe will never fail you. A clean-cut white dress shirt is extremely versatile and will never go out of style. It can be dressed up with a suit or made more casual with a pair of denim. Investing in a quality dress shirt is important as it will last you longer. To check the quality, look at the ply count on the shirt label; two-ply is stronger and softer than one-ply. A good quality shirt will also have one line of stitching running down the side of the shirt where the seam is located; most shirts have 2 lines of stitching. When looking for a white dress shirt, avoid collars that button up in order to look more casual. Finding a shirt made from wrinkle-free cotton will also save you time and effort.
3. Neckties
Ties are a very powerful piece in a manís wardrobe. You can never go wrong with dark, solid color because they are versatile year round. For the more fashion forward man, investing into power ties with bold colors, patterns and textures can give your wardrobe a flashy yet subtle edge.
4. A leather jacket
A leather jacket is a statement piece. Adding a leather jacket is smart choice because the leather can be styled in so many different ways. Whether you opt for a cyclist, bomber or classic straight jacket, leather is an iconic staple of cool for any manís wardrobe.
5. Well fitted jeans
The fit is probably the most crucial factor when buying jeans. Many men make the mistake of choosing the wrong cut for their body type, so choose cautiously. Jeans comes in many varieties, cuts, colors and styles but not all denim is acceptable for all seasons and occasions. However, having a pair of well fitted, dark, solid color denim jeans will prove more versatile than lighter denim because it can often be made dressy or casual. Choose your denim according to your budget and lifestyle.
6. Tees
Tees come in a variety of colors, fabrics, prints and styles. Like everything else, the more simple a t-shirt is in its color, construction and style, the more versatile it is. Having a plain white and a plain black tee is a must. Different neckline styles suit different men differently; so you will need to find which is best for you. Crew necklines are the most common type of neck on a tee but V-necks show confidence. The boat-neck is another, less popular option.
7. A great sweater
Whether itís a Crew, V-neck, Polo, Cardigan or Turtleneck, having one really great sweater that you really like is handy. It also leaves you with a reliable option for those cooler days, or for rush situations where you just need something quick. These can be worn with your denim alone for a more casual look or with a blazer for a formal occasion. The most important thing to consider when purchasing a sweater is comfort; if it doesnít feel comfortable donít get it.
8. Top notch dress shoes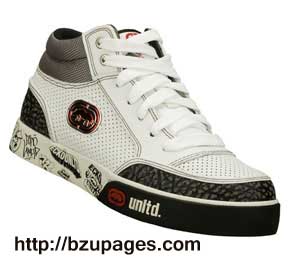 They say the first thing a woman notices on a man is his shoes. Regardless of whether that is true or not, investing into a solid pair of black or brown wig-tip dress shoes will keep you looking sharp, whatever the occasion. Many men make the tragic mistake of investing into a great pair of dress shoes without the investment into the products that make them last. Ensure that your shoes are taken care off; this means cleaning, buffing, polishing and protecting them. Do this and they will last you years.
9. Watch
A man needs a great timepiece. Although its function as your primary timekeeper is slowly being overtaken in our modern era of mobile technology, a great watch is a classic fashion piece that will last season after season. The right watch can complement your overall look and say a lot about your personality. Choose something that is simple and avoid any large detailing as this will make the piece less versatile.
10. Sneakers
Whether they are for casual wear, the gym, relaxing or traveling, having a versatile pair of sneakers will serve you more than any other item. Choose a pair that is both durable and stylish. Designer sneakers have been in for several seasons but that doesnít mean they have to be expensive. Some designer sneakers start as low as $40.
These essential items are the first steps in building a stylish but classic wardrobe. Donít let the overflow of trends distract you from these fundamentals.