03-12-2011, 12:49 PM
| | | | |
| --- | --- | --- | --- |
| | | | |

Life before computer and internet
---
-Window was a square hole in a room.
-Application was something written in paper.
-Mouse was a animal.
-Keyboard was a Piano.
-File was a important office material.
-Hard Drive was a uncomfortable road trip.
-Cut was done with Knife n ... Paste was done with Glue.
-Web was spider's home.
-Virus was flu.
-Apple and Blackberry were just fruits.
__________________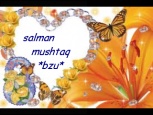 SALMAN MUSHTAQ
MOB:0333-7465571
Email: mani@bzupages.com
Note:
For Merit Lists click here !
Merit Lists of BZU
Merit List Distance Learning Education 2012