04-06-2012, 07:53 PM
| | | | |
| --- | --- | --- | --- |
| | | | |

Student found shot dead
---
An A-level student was found shot dead in Phase-VI of the Defence Housing Authority on Saturday.
Burki police said Hamza, son of Shahalam Market trader Sheikh Fazal Elahi, was found dead with a single bullet in his head around 4:30pm. His car was also found missing.
The family told police Hamza left home by a car around 3pm, telling his mother to keep in touch with him by phone.
__________________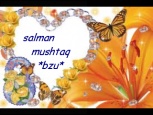 SALMAN MUSHTAQ
MOB:0333-7465571
Email: mani@bzupages.com
Note:
For Merit Lists click here !
Merit Lists of BZU
Merit List Distance Learning Education 2012