18-11-2011, 01:20 PM
| | | | |
| --- | --- | --- | --- |
| | | | |

Punjab University Seminar & Results
---
PUNJAB University's Maulana Zafar Ali Khan Chair will organise a one-day national seminar on "Role of Maulana Zafar Ali Khan in Creation of Pakistan" on Friday. The programme will start at 10:00am in the seminar room of Institute of Social & Cultural Studies, New Campus. Prof Dr Muhammad Hafeez, Mujeeb-ur-Rehman Shami, Masud Ali Khan, Sajjad Mir, Raja Asad Ali Khan and Prof Dr Zahid Munir Amir will address.

PU results: Punjab University Examinations Department has announced the results of M.Com (Two-year programme), First Year, 1st Annual 2011, Postgraduate Diploma in International Affairs, Annual 2010, and MBA (3-1/2 Years Programme), Part-I, Annual 2011, on Thursday. The pass percentage remained 47.06, 33.82 and 32.94 respectively.
__________________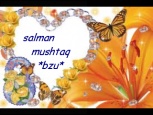 SALMAN MUSHTAQ
MOB:0333-7465571
Email: mani@bzupages.com
Note:
For Merit Lists click here !
Merit Lists of BZU
Merit List Distance Learning Education 2012