31-10-2011, 10:29 PM
| | | | |
| --- | --- | --- | --- |
| | | | |

Essay writing, drawing competitions held at PACC
---
KARACHI:31 October: Pakistan American Cultural Centre (PACC) has recently organised Annual Inter-School Essay Writing and Drawing Competition at its premises, which was attended by 200 students from 40 schools of the metropolis. The competition was aimed at raising awareness among youth for conserving and sustaining Pakistan's natural resources. It comprised various topics, including water pollution. A renowned art critic and author of a couple of books Marjorie Husain was the chief guest. In his presidential address he congratulated PACC staff and administration for role to motivate students to participate in different healthy activities. In essay writing competition Zainab Aqdas of Mama Parsi Girls Secondary School showed excellent performance and clinched first prize. Amin Rahu of St Michael's School got second prize while third prize went to Mahnoor Ahmed Pai of Springfield School. Amal Humayun of Education Bay School got consolation prize. In drawing competition Javeria Moazam of Hamdard Public School secured first prize, Syed Hammad Ali of Happy Home School got second prize, Areena Kamran of PECHS Girls School got third prize whereas Hiba Kamran of the Mama Parsi Girls Secondary School got consolation prize. The winners were awarded with cash prizes and appreciation certificates.Daily Times.
__________________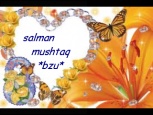 SALMAN MUSHTAQ
MOB:0333-7465571
Email: mani@bzupages.com
Note:
For Merit Lists click here !
Merit Lists of BZU
Merit List Distance Learning Education 2012